---
Orchestra triumphs in ambitious concert
"Hope, Struggle, Victory", Albert Hall, 24 September 2023.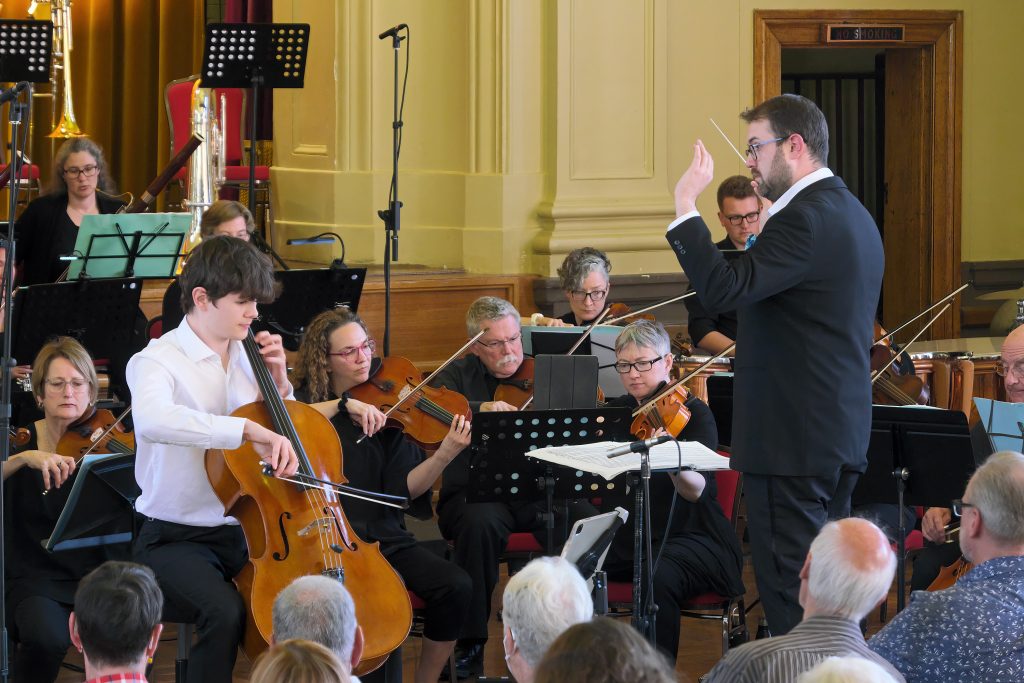 This ambitious concert was presided over by music director Louis Sharpe, who was affable and communicative with his audience, stressing the community aspect of its work, although in reality presenting music of great complexity. The afternoon began with a Canberra premiere of Melbourne composer Nat Bartsch's composition "Hope"… allowing for exciting work from the horns and brass, of which we were to see far more.
The centrepiece of the day was Shostakovich's cello Concerto No. 1 in E flat major, composed after Stalin's death. The soloist was the brilliant young ANU cello (and mathematics and physics) student, James Monro, who has been winning prizes and accolades all around town this year… The final allegro con moto, where the full orchestra returned, featured some brilliant horn work before Monro brought the work to a dazzling conclusion, to wild acclaim.
If you thought the Shostakovich was difficult enough for a community orchestra, Tchaikovsky Symphony Number 4 in F Minor was, if anything, even more difficult… the thoroughly enjoyable concert ended on a triumphal, hopeful note.
Reviewed by Helen Musa for Canberra CityNews
---
Orchestra anniversary big, penetrating and thrilling
"Anniversaries", Albert Hall, 25 June 2023.
Under music director Louis Sharpe, they began with "Through Healers' Eyes" by the Ukrainian-Australian composer, Catherine Likhuta. Dramatic bell tolling, pounding timpani, deep, dark brass and an elusive, almost threatening tune swelled this opening work.
The huge orchestra, with many percussion instruments, piano and booming brass above the other players on stage, all created a fanfare of music that belied the gentle title of this piece. Epic stuff.
The "Paganini Variations", by Sergei Rachmaninoff with soloist Kristian Chong on piano is an exhilarating work. Chong is a captivating pianist with thrilling technical and emotional brilliance.
Through this demanding long work, the NCO created a powerful sound… For a community orchestra, they punch above their weight. Sharpe had them sounding at their best
Reviewed by Rob Kennedy for Canberra CityNews
---
Four seasons with a Canberra feeling
Haydn's "The Seasons", with the Canberra Choral Society. Llewellyn Hall, 1 April 2023.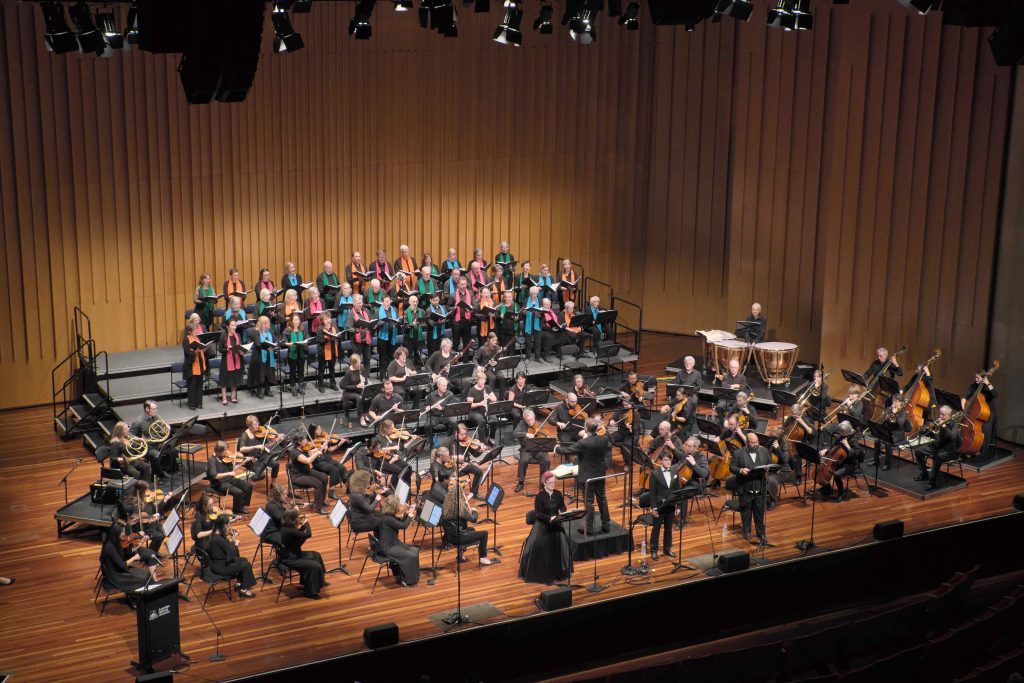 The orchestra portrayed the lively imagery of nature in bloom with gentle ornamentation in the woodwinds and sprightly sounds in the strings… Overall, it was a thrilling performance and great to see local musicians celebrating the nation's capital by modernising music and giving it a Canberran twist.
Reviewed by Dante Costa for Canberra CityNews
---
Orchestra's bright concert of cheerful music
Brahms' Symphony No. 2 / Elena Kats-Chernin's "Night and Now" Concerto for flute and orchestra, The Q, 13 November 2022.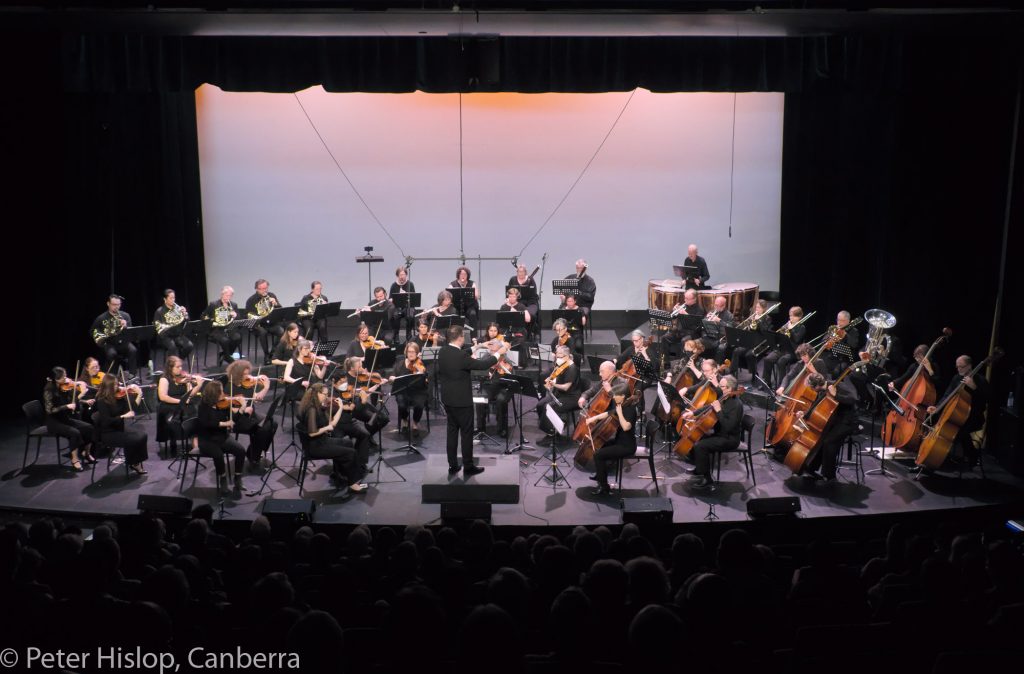 The National Capital Orchestra created a joyful experience when they performed Symphony No. 2 by Brahms to a large audience… As it built towards the end of the final few bars, sweeping all before it away, the pounding timpani, and the whole orchestra created an incredible volume as the brass drove them all to a compelling finish.
Teresa Rabe's solo performance contained many tricky techniques, plus floating lines and playful passages, which created a sensational musical journey… The NCO was totally on song and sounded strong throughout.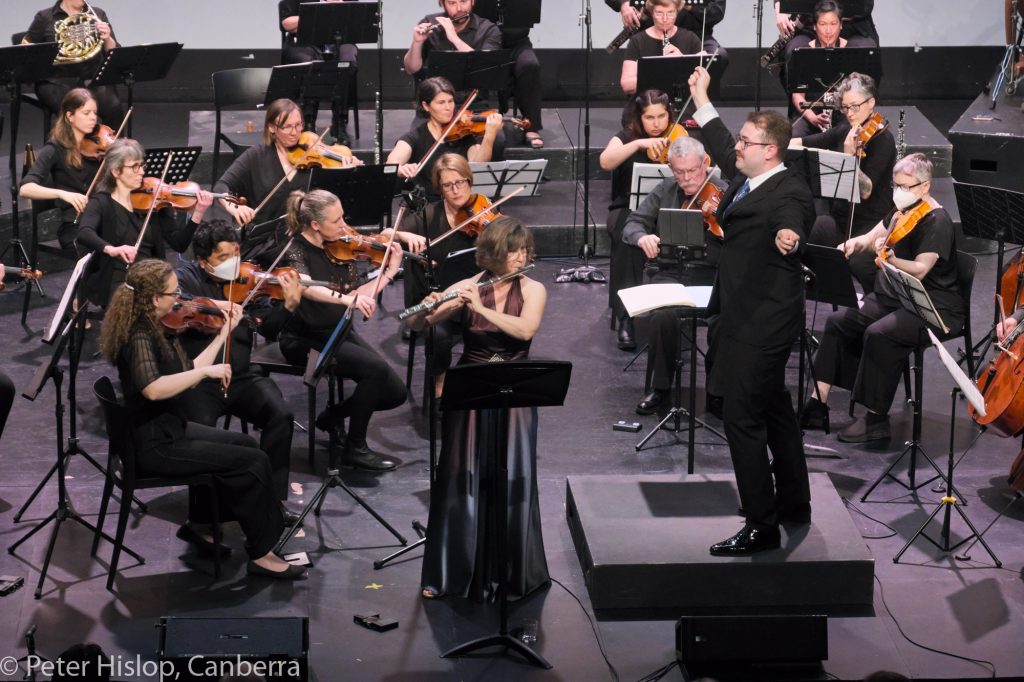 Reviewed by Rob Kennedy for Canberra CityNews
---